Versa Shore's BI Consulting Services cover all the major product lines offered by Microsoft, Birst and Oracle. Our IT solutions are implemented with the end user in mind. Using our Rapid Deployment methodology, we ensure that your end users BI needs are taken into account.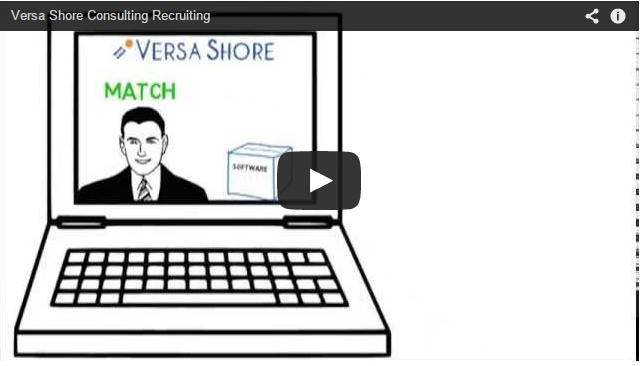 You deserve accurate, timely business intelligence, right now. But it's easier said than done. Companies often struggle when transforming their disparate data into actionable business intelligence. Some businesses prefer to build their own BI environment, others deploy off the shelf solutions, while others stitch together disjointed legacy systems.
However, if your BI implementation misses the mark, it immediately reduces your corporate effectiveness and lowers ROI. The fact of the matter is that timely insight into corporate information yields operational and management excellence.
For more details on our unique time tested approach, check out Our Approach to BI
Look at what a lack of business intelligence can cause: Decision-Making in the Dark: Study Reveals Lack of Insight into Profitability.
Versa Shore helps organizations plan, prioritize, design, implement, and deploy Business Intelligence solutions at both the enterprise and departmental level. Our business intelligence consulting approach is based on best practices architecture and design techniques espoused by Ralph Kimball and Bill Inmon.
When implementing BI tools, we focus on two key goals: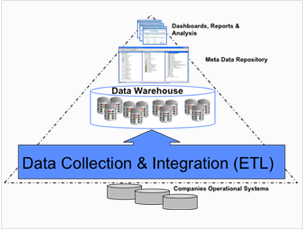 Identifying and improving the critical performance measurement and
decision processes in your organization
Pragmatically adopting a phased approach to investment and
functional BI delivery
Using our proprietary methodology, Versa Shore's experienced,
industry-leading consultants deliver BI solutions that are customized to your unique business requirements. We provide thorough requirements collection, planning, and analysis to determine size, scope, value, return, and readiness.
Data analysis, acquisition, and transformation bring together disparate fragmented data into a single enterprise
view – addressing the need to get data into the data warehouse. During this phase we identify, acquire, organize, and
consolidate data.
During data warehouse creation, we design and create the data warehouse – ensuring a design that supports
effectiveness in loading, retrieving, and archiving data.
Data presentation provides the reporting and interfaces for the data to be consumed – in the form of BI reporting, portals, dashboards, and KPIs.
At Versa Shore, our aim is to ensure the success of our clients' projects. We do this through training and mentoring your team – for the duration of a project or when you need help in a particular area. We work with you to help with the
implementation of your BI tools by providing experienced developers, working with you to define the architecture and design of your project, and being available to provide assistance as needed.
If your project is already live and you need help with a technical issue, or perhaps you'd like us to provide a review or health check of your system or conduct more end user training, we can work with you on-site to quickly understand and resolve any issues you are facing.
Our typical client engagements include the following:
Business Intelligence/Data Warehouse Implementation
Strategic Roadmap & Blueprint Creation
BI Tool Benchmarking & Selection Assistance
RFP Creation & Project/Program Management
Requirements Gathering & Assessment Workshops
Complex Proof of Concept & Design Services
Configuration, Validation & Testing Services
Deployment & Production Readiness Review
Expert Review of an existing Project
Custom End User Training
Performance Tuning, Production Review & Best Practices Audits
Versa Shore's Turnkey BI Methodology Assessment,
Management, and Deployment Services include:
Requirements Gathering
Data Warehouse & OLAP Design
Solution Design, Build, Test and Deployment

New generation BI tools such as Birst and Qlikview
OBIEE & BI Apps Rapid Deployment packaged solutions
OBIEE 10g to 11g Upgrades
Legacy migration services for Brio & System 9BI+
BI Integration with Oracle EBS, PeopleSoft, JD Edwards and Salesforce.com

Infrastructure Sizing
Performance Tuning
Post Production Support
BI Center of Excellence
Versa Shore's business intelligence services allows our experts to navigate through your complex IT landscape and deliver quick wins. This enables you to focus on managing your businesses while we focus on implementing the Business
Intelligence services. We understand that your BI implementation is not successful until the end users adopt the solution and make it their own. That's why we have developed a unique methodology that enables end user adoption and
establishes an operating framework for continuous improvement of your business model.
So whether you are implementing Birst, Oracle or Qlikview within your organization, Versa Shore can be there with its time tested, agile methodology to deliver quick wins.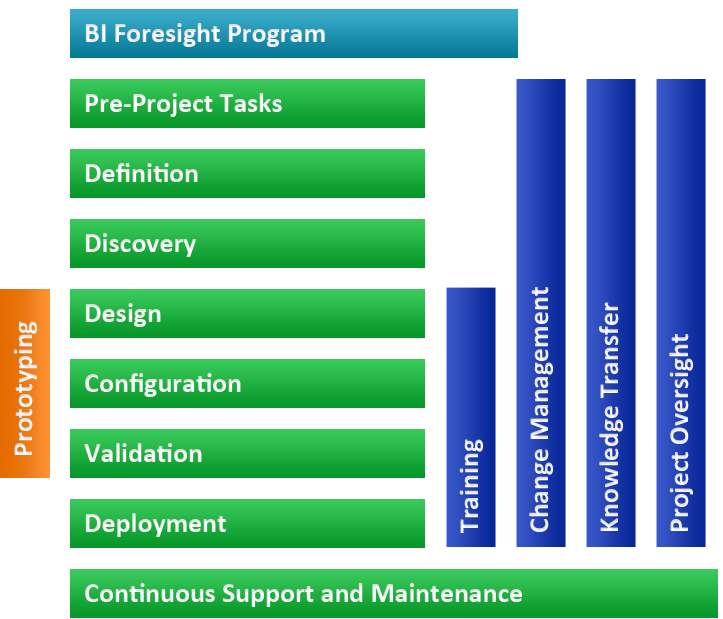 Empowering you to get the most from your BI investment is central to our mission. In addition to IT staffing, we offer hands-on, real-world training courses that dive deep into BI technologies. Our talented team of trainers and consultants prepare and deliver Business Intelligence training so that you receive the most accurate and informative skill building from those who have decades of BI experience.
Whether you are a first time BI user or a seasoned veteran, our Business Intelligence training modules can help you
transform your business. Our goal is to create experts at all usage levels, and include:
"Train the trainer" programs
Customized end-user training
Super-user training
On-site instruction
Web-driven training modules
"Lunch and learn" best practices training
We start the training process at the beginning of the engagement to empower both business users and technical users of the BI deployment. That way, your team is ready to run with the BI experience when the project goes live.