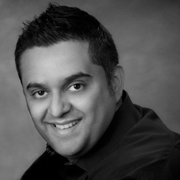 Shawn Rao
Founder and CEO
I founded Versa Shore in 2003 with the goal of delivering tangible business value for my clients. At Versa Shore, we've instilled a culture where every individual on our pedigreed, client-focused team strives to create a "win-win" with our clients.
Our mission is to be your trusted, go-to partner for consulting and staffing needs. We do this by delivering the highest quality business and technology solutions at an exceptional value. Of course, your success depends on having the right resources on the right projects. We make this happen by attracting, developing, and retaining exceptionally bright, passionate people with integrity, leadership, and compassion.
Enabling your success drives us to be our best – you win by realizing maximized value from Versa Shore, we win by having the opportunity to meet and exceed your expectations. Our partnering philosophy allows us to quickly build credibility and trust so we can deliver tailored solutions for your unique business needs.
The results speak for themselves:
"For the past 10 months, Versa Shore has shown expert level OBIEE knowledge and has led the Cisco CA-Entitlement team's implementation. Versa Shore continues to lead our implementation with more enhancements and increased data size. Their expertise has made our project one of the FEW within Cisco to be on time, on budget and on our fifth release. We are now expanding our rollout and Versa Shore has been asked to act as an architect for future implementations."
Chris Pratt, Manager, Cisco Systems
Regards,
Shawn Rao