At Versa Shore, we believe in making genuine, positive and lasting contributions to the world around us. By contributing financial resources to non-profit organizations, we wish to make a positive change to the lives of those in need.
Versa Shore has been a strong proponent of supporting two exceptional organizations- Asha for Education and Kiva.
Asha for Education is a secular organization dedicated to change in India by focusing on basic education in the belief that education is a critical requisite for socio-economic change.


In keeping with this focus, our volunteers are involved with and support projects that are secular and have an education-related component to them. The objectives of this group are:
To provide education to underprivileged children in India.
To encourage the formation of various local groups
across the world to reach out to larger sections of
the population.
To support and cooperate with persons and groups already engaged in similar activities.
To raise the required human and other resources to achieve the group objectives.
To provide opportunities to individuals living outside India who wish to participate in Asha activities in India.
To address, whenever possible, other issues affecting human life such as health care, environment, socio-economic aspects and women's issues.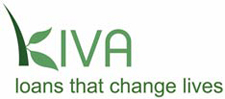 Kiva is the world's first micro-lending website for the working poor, empowering individuals to lend to an entrepreneur across the globe. Founded in 2005, Kiva's mission is to connect people, through lending, to alleviate poverty. Thanks to Kiva, hundreds of thousands of
entrepreneurs across 53 countries have received loans and currently, those loans have a 98% repayment rate. We believe this is just the beginning for Kiva, and we plan to continue to scale rapidly and aim to reach $1B in loan volume.